Our quad tours to the most beautiful places of Mallorca
---
Quadtour 1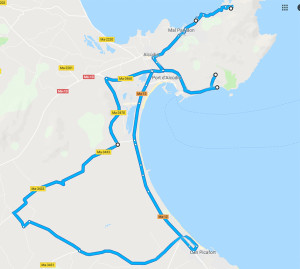 We start in Can Picafort and drive towards Alcudia, to the beach of Alcanada. From there we can gaze at a lighthouse that is on a close by island. We continue through side routes to the monastery La Victoria. Here we have a stop to enjoy the glorious view of the bay of Pollenca. Through the old town of Alcudia we will now drive by the mountain St. Marti, through the wetland Albufera. After a short stop for photos etc. we will start our return trip to Can Picafort.

---
Quadtour 2
We start in Can Picafort and drive through Santa Margalida to the monastery Bonany close to the idyllic village Petra. From there we have a gorgeous view over the wide valley. Over numerous side routes, through agricultural areas, we will now drive to the beach of Son Serra de Marina. Here we marvel at the beauty of mallorquin nature. After a short stop with refreshments we will return to Can Picafort.
On all tours on Mallorca we will have 3 to 4 breaks. After all we are on vacation and not in a rush. During the breaks we will have the opportunity to take beautiful pictures, smoke a cigarette, drink something and just enjoy the view. The duration of each tour are 2,5-3 hours.